2016-01-06 Shop Update & It's Sarah's Birthday!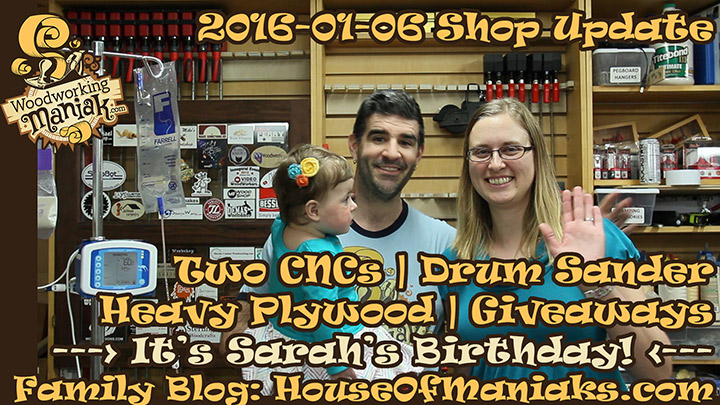 It has been a while since I have posted a shop update. December was rough for our household. All four of us were battling a virus and it kept me from producing any videos. It also kept us away from extended family during the Christmas holiday.
A couple new CNCs, a new drum sander and a big 'ol stack of plywood. I'm looking forward to making some new videos. Also, I have a giveaway going for the month of January and there will two lucky  winners. Sign up today HERE!
Today is Sarah's Birthday! She's a year old! My wife has been running a family blog that we have just announced. She is posting updates about Sarah,
homeschooling my 9 year old and other family events. Also, she loves to cook, so she posts about that as well. Check out http://www.houseofmaniaks.com
Click the Read More link and watch the video!