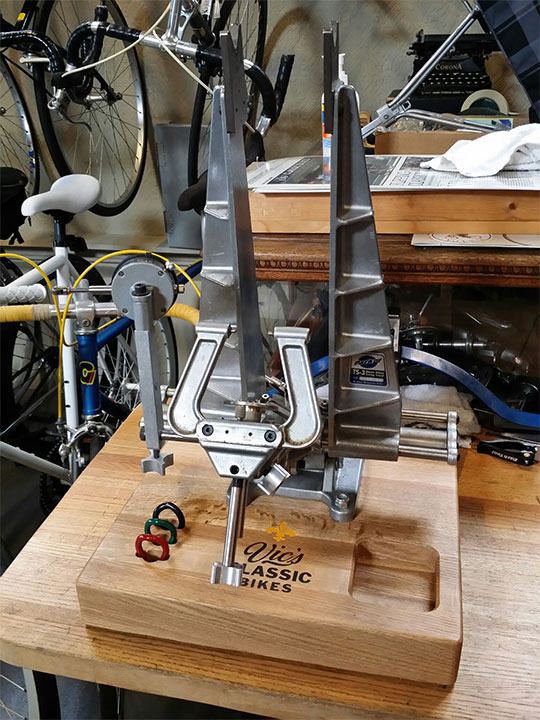 I was recently setup at Highlands Festival in Louisville, KY and I wondered into Vic Miller's local bike shop. While I was in there, he caught on that I had a booth at the festival and I was a woodworker. He had a job for me… Vic had a vintage wheel truing stand that he could not find a base for. So, he asked if I could make one.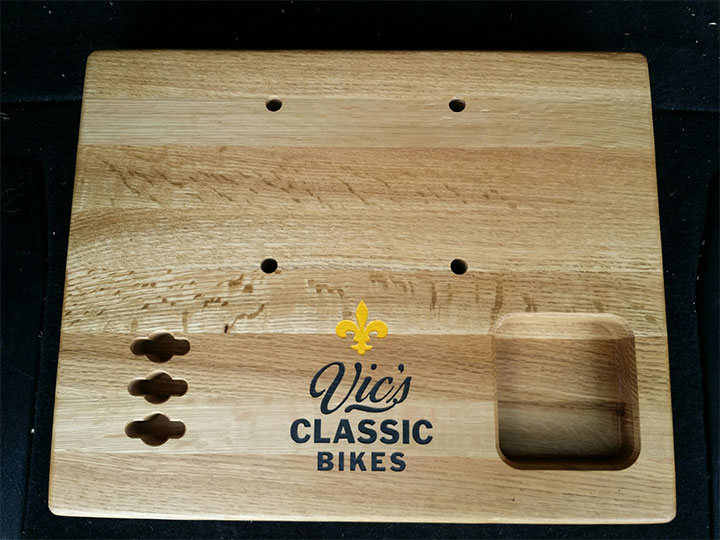 I made the base out of solid oak so it would be substantial per his request. The finished product ended up weighing in at 11lbs. I cut in custom spots for the spoke wrenches and a pocket for parts. I also engraved Vic's Classic Bikes logo in the wood and completed with a satin finish.

Vic has a great selection of bicycles at his shop on Baxter Avenue in Louisville, well over 300 classics in fact. Check out his website at vicsclassicbikes.com.