Walnut & Maple Mantle Clock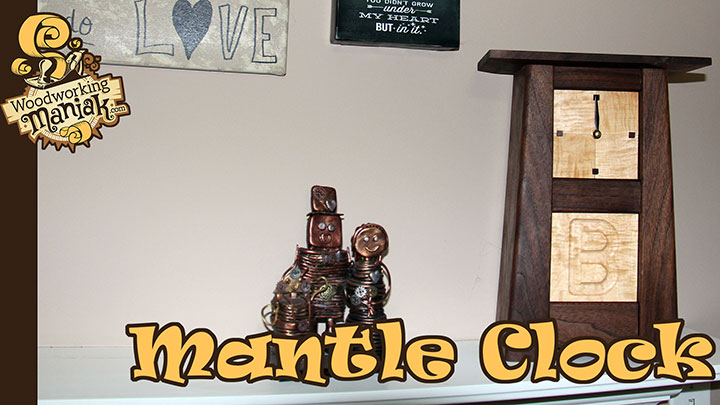 Late a few nights ago I was going through many old woodworking magazines for inspiration. I had never built anything directly from a plan before, however I really liked a clock I saw in an old February 2012 issue of Woodsmith magazine. Their version was made with oak and featured a handmade accent tile. I considered changing the sizing as well as eliminating the accent tile area below the clock. However, I liked the idea of making my own insert with the letter B to symbolize the first letter in my family's last name. Ultimately, I didn't change any sizing, I just changed a little on how I attached the backing boards. Below is the video of my process in making this clock. After posting, I realized, I totally didn't mention Woodsmith magazine in any way in my video what so ever. So below my video, you'll find the link to their plans that I later found they had available to download!
Woodsmith/Shopsmith
Download their plans here
---
I started with some walnut that was much to wide for my jointer, so I had to split it in half on my bandsaw before flattening it.